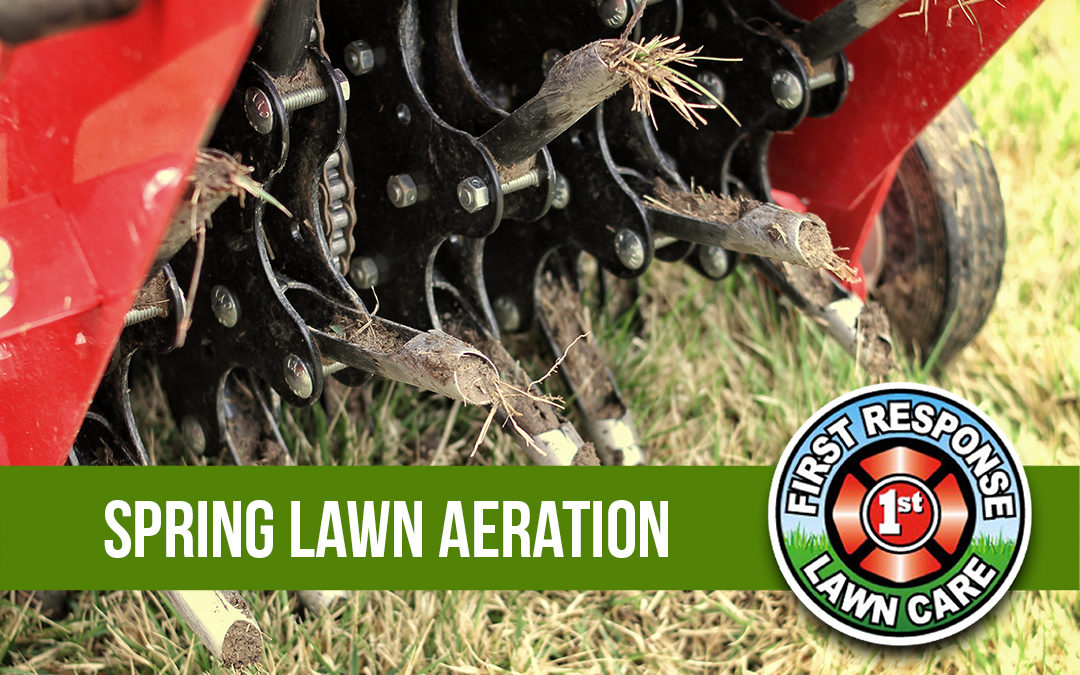 SPRING LAWN AERATION SERVICE
If you are struggling to keep your lawn healthy, First Response Lawn Care lawn aeration service may be able to help.
Lawn aeration is important if you want your yard to look healthy and green. When your lawn is aerated, it allows the roots of the grass to go deeper in the ground and helps spread the seed better.
Our lawn aeration service in Fate TX and surrounding areas is just a phone call away at (214) 701-7622
A remedy for soil compaction
When you mow or simply walk on your yard, you compact the soil. This makes it impossible for the roots to grow deep. That means your yard is more likely to be torn up by rain and erosion or everyday use. Over time, soil compaction seals the top layers of the soil and creating run off of the irrigation water rather than allowing it to soak down into the roots of your lawn.
Aeration service breaks up the topsoil making it softer. This allows the roots of your grass to become deeper and stronger.
Get a FREE Estimate or Call Now – (214) 701-7622!