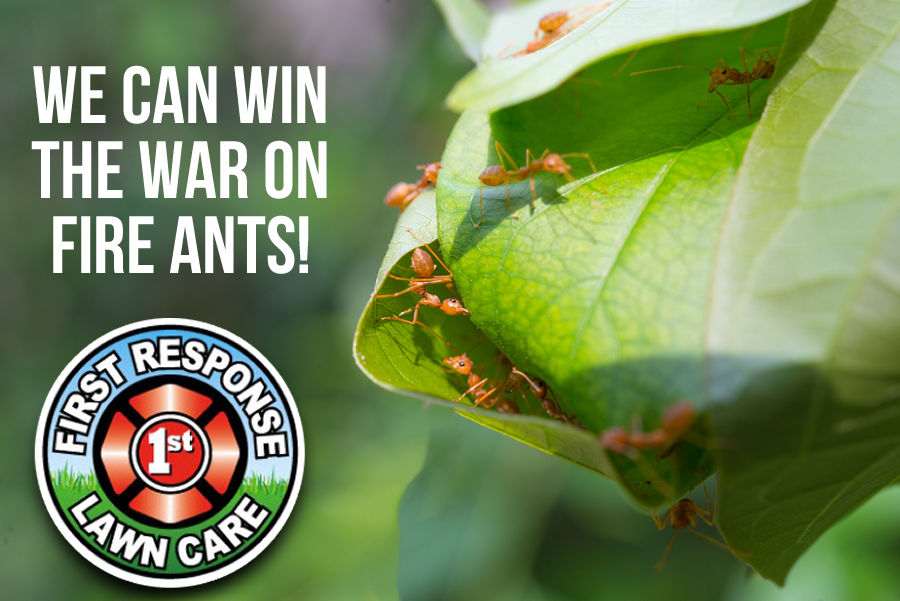 Have you discovered an army of fire ants in your yard? Summer in the south is known for many things, and unfortunately one of them is pesky fire ants.
The impact of red imported fire ants in the state of Texas is estimated to be $1.2 billion annually. Red imported fire ants are pests that can pose a serious health threat to plants and animals.
These creepy crawlers create nests all over your yard and venture into your home for food. If you encounter them, you might end up with some nasty stings. Fire ants can even attack small animals and kill them. 
If left untreated, fire ants can run rampant in your yard and even start nesting in or underneath your home. First Response Lawn Care is fully equipped to handle even the worst fire ant infestations. 
If you are experiencing an army of fire ants in your yard that won't go away, call First Response Lawn Care today at (214) 701-7622. We'll win the fire ant battle for you with our professional fire ant control treatment.