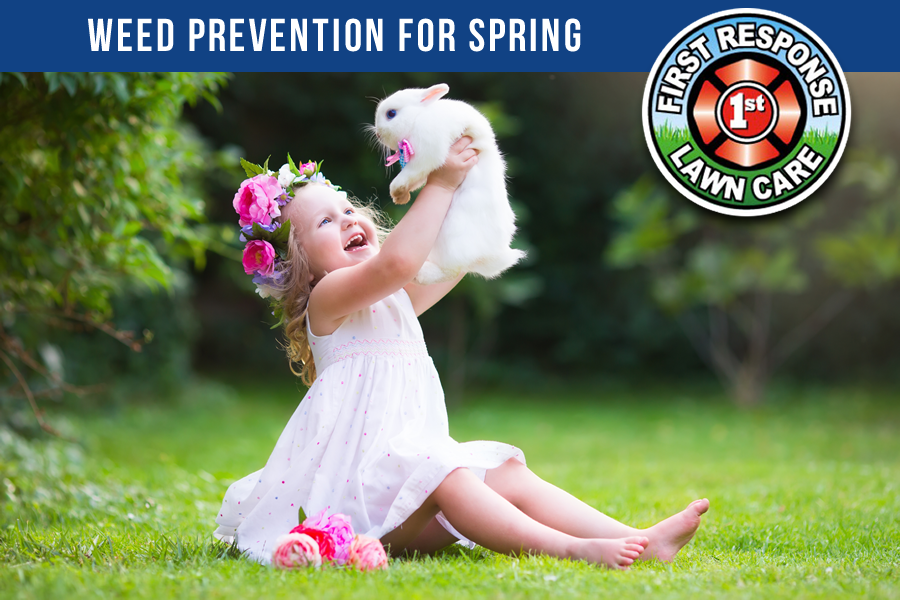 Weed Prevention for Spring
Spring weeds are working hard to rob your trees and shrubs of water, nutrients, and, ultimately, their health. That is why First Response Lawn Care has structured our  weed control service to ensure that you have protection in every month of the year. Our experienced weed control specialists follow a plan that is tailored to the Texas climate including early season weed prevention, Spring weed control and prevention, plus Summer weed control and
Fall weed preparation.
At First Response Lawn Care, we work hard to monitor for weeds and keep your lawn safe so that you don't have to. You deserve to spend your nights, weekends, and extra time with family and friends, and not tackling your weed woes!
Let First Response Lawn Care's year-round care beat weeds at the source and keep them at bay before they have a chance to spring up. If you want total control against weeds in every season, we can help. Protect your landscape and let our trained technicians beat the issue for you.
By combining our 7 step program with good mowing and watering practices, your lawn should stay thick, healthy and green all year long.
Get a FREE Estimate or Call Now – (214) 701-7622!