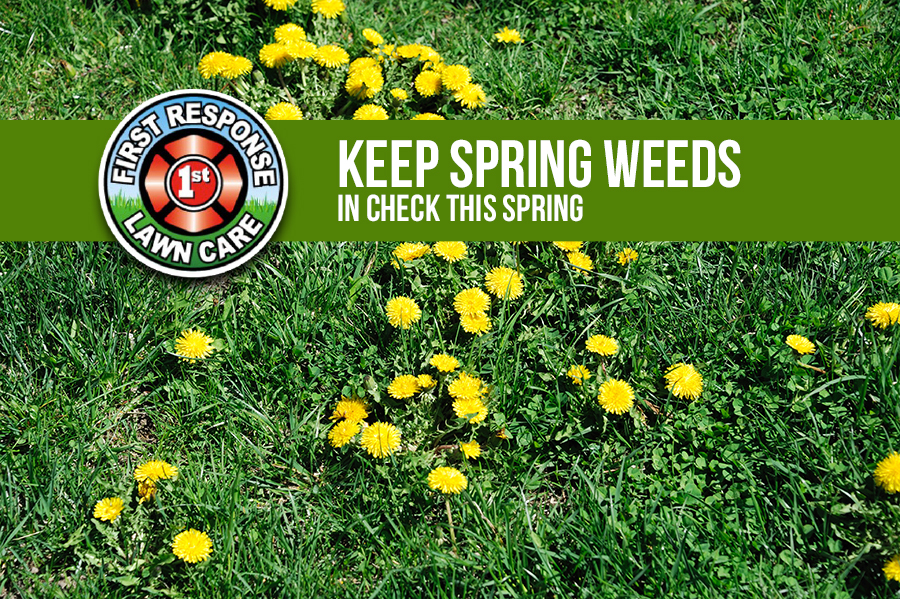 If you're eager to keep spring weeds in check this season, starting off right in the spring really can make a difference. But overzealous weed control can also take your lawn in the opposite direction and a bad start that will trouble you all season. Read on for tips to help you keep lawn weeds at bay without harming your lawn.
Consider Pre-Emergent Weed Control
Some lawn weeds can be killed even before they start growing. Pre-Emergent herbicides stop weeds from germinating in the first place. If you've had a problem with crabgrass in the past, treating your lawn with a crabgrass-fighting Pre-emergent herbicide two weeks before crabgrass germinates in your area is one of the best weed control tools at your disposal. A spring application can make all the difference.
Not all Lawn Weeds Are Best Killed in Spring
Broad-leaf perennials, which include common lawn weeds like dandelions, are best tackled in the fall. So even though yellow dandelions may be most unsightly during the spring, you're better off spot treating them and bagging the dandelion heads than applying a weed killer to your entire lawn. Instead, fertilize and over-seed to thicken your lawn in the spring. You'll be fighting weeds anyway the denser and healthier your lawn, the less likely lawn weeds are to flourish.
If You're Planting, Make Your Weed Control All Natural
New seeds and herbicide, whether it's pre- or post-emergent, don't mix. So if you're planting a lawn this spring or even just filling in a few thin patches, skip the weed killer and instead try alternate weed control methods. Soft spring soil makes hand-pulling easier.
Call us today (214) 701-7622 and ask about our landscaping services and be ready for the spring planting season.