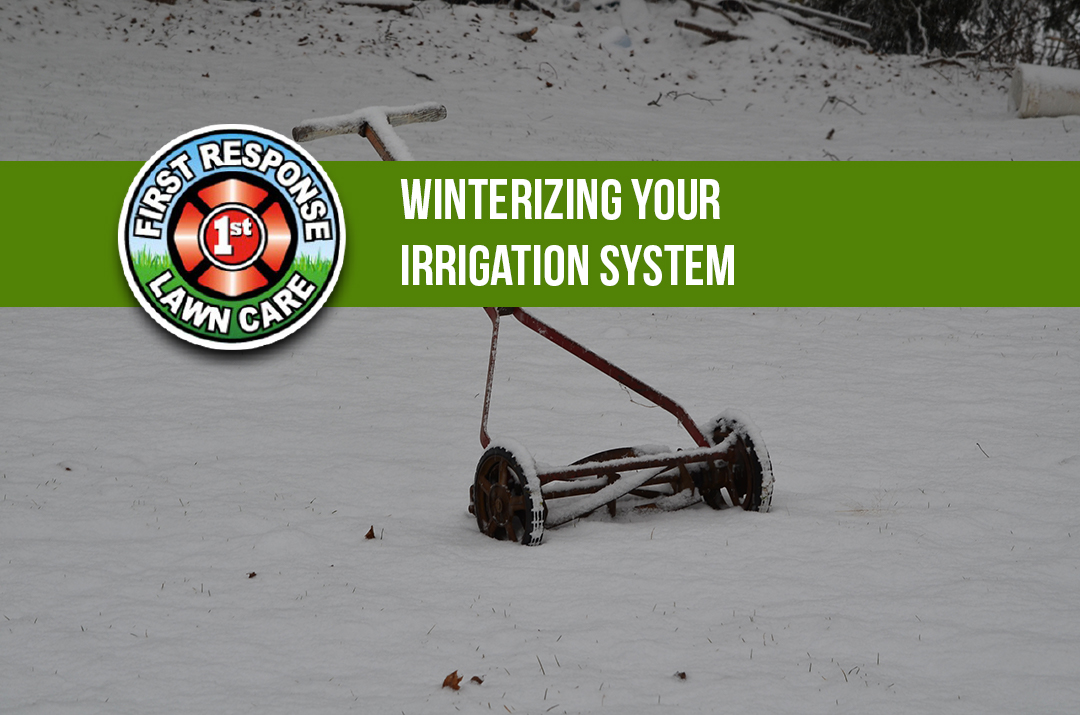 Wintertime can be hard on your sprinkler system. In Texas, winter weather related damage, can have a lasting effect on watering systems.  The freeze/thaw cycle in the winter months can damage pipes and create leakage issues you might not know are there until your next water bill.
Follow these easy steps to help minimize the chance for winter lawn irrigation problems in the coming Spring.
Turn off the water main to the irrigation system itself.
Set your irrigation controller to the "rain" or "off" setting.
Turn on each valve manually to release pressure in the pipes.
Drain water out of irrigation components that might freeze. (This is usually done at the lowest elevation point or sprinkler head of the system.)
Above ground piping will need additional TLC such as insulation of the system components that are susceptible to to freezing. Using heat trace tape designed to keep the pipes warm during colder temperatures can keep these parts free of problems later on.
Questions? Contact First Response Lawn Care irrigation specialists by clicking the link below to ask about our expert irrigation services.