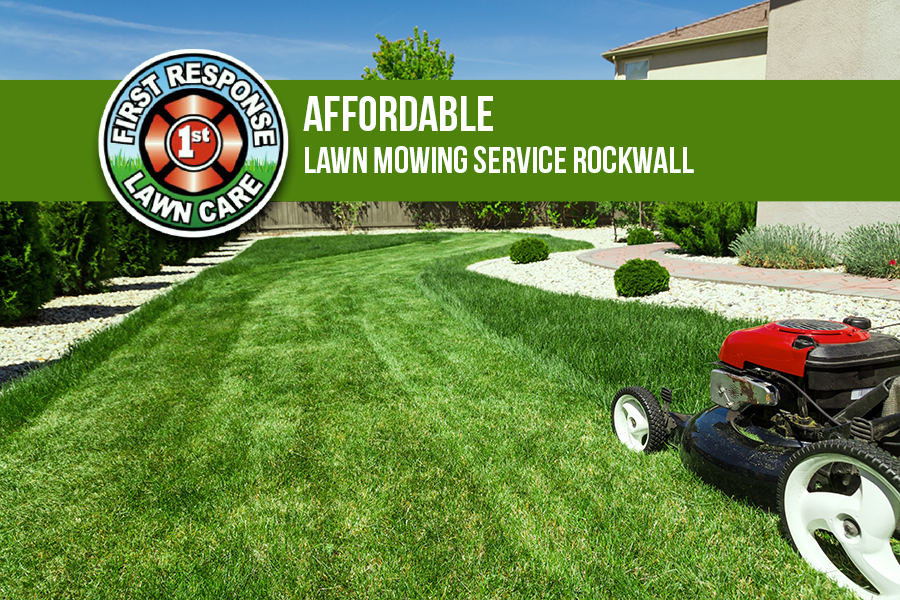 Affordable Lawn Mowing Service Rockwall
We make lawn mowing so easy. No hassle. $28 lawn mowing. All you have to do is pick up the phone and call us at (214) 701-7622. We take pride in the quality of our work, and always strive for complete customer satisfaction.   After all, your lawn is our reputation!
First Response Lawn Care provides landscape maintenance to homes and businesses of all sizes.  We do one thing, and we do it well – we make your lawn look the best it can.  All work is performed by our friendly, professional staff. Here's what we promise to deliver –
• Clean, Neat, Well Cut Lawn Free of Debris and Clippings
• Reliable, Same Day Service Every Week + Fast Response But Not a Rush Job
• Conscientious – Gates Closed and Environmentally Friendly
Our mowing service includes mowing, trimming, edging, and blowing off all hard surfaces. The stuff that isn't fun to do yourself. It's hot out there, and it's hard work. Our goal is to simplify your life and/or business tasks so you can concentrate on the things that matter most to you.